Congratulations to the Staff at Agape for Youth!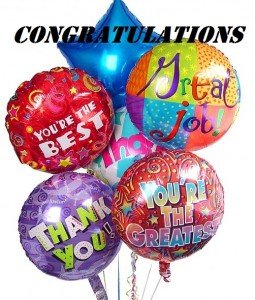 On Thursday, April 11, 2013,  Agape had four representatives from the Ohio Department of Job and Family Services (ODJFS) on site here at our office to audit/review selected records in relation to Agape's ODJFS License renewal as a foster care, adoption and reunification agency.
We are extremely pleased to share that Agape received feedback from the ODJFS representatives of 100% compliance in all areas reviewed!!!
Special thanks to Bruce Bridges, Supervisor of Licensing and Compliance/Intake, for coordinating all documents, and records for this audit, and all co-workers involved in the preparing of Agape for this license renewal.