Foster Care Open House – May 9, 2015
Have you ever considered being a foster parent?
Are you a foster family looking for a great family activity for your children?
On Saturday, May 9, 2015 Camp Chautauqua in Miamisburg, Ohio will host a Foster Care Open House from 10:00am – 3:00pm.  The day will include bowling, zip-line, an indoor carnival and lunch.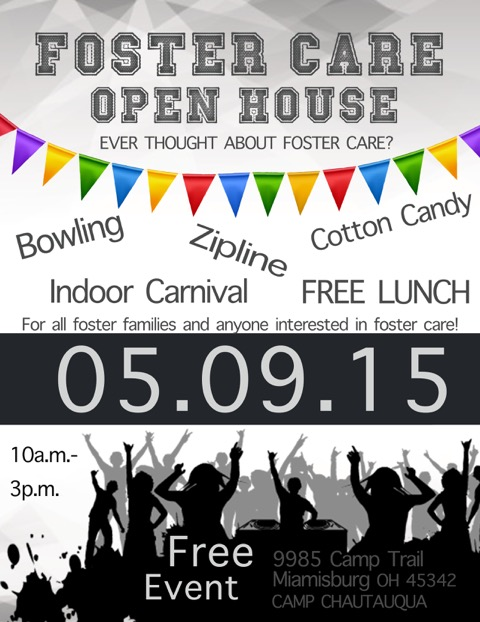 Contact Camp Chautauqua at 937-746-3811 to register your family to attend this fun-filled day.