National Social Work Month – Bridget Sheets, Adoption Coordinator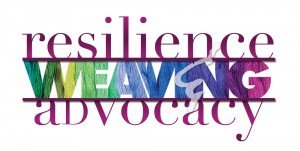 Since this is National Social Work month, I thought I would stop and take the time to reflect on my years in this profession. I have practiced social work for about the last 37 years! Sometimes I can't believe it has been this long! Most of my experience has been in child welfare. I retired from Montgomery County Children Services after 30 years of service and then decided I wasn't done yet. Working with children who have been through so much trauma in their young lives can be the most challenging yet rewarding experience in one's life. Adoption has been my 'special' area of practice. I have been able to give direct service to children and families of adoption. What is amazing about adoption is that on occasion I hear from children (who are now adults) that remember me from our experiences together! Now that makes me feel old!
All kidding aside, I am thankful for the opportunity to carry on the social work tradition. I come from a family of social workers-my husband, my son and my daughter-in-law share in this profession as well.  Lets hope I can 'sneak' some social work tradition into my grandchildren!
Peace to all
Bridget